District 9940 Presidents Elect Training Seminar
Waipuna Lodge, Auckland, 1 March 2019
Kia ora
In 2019-20 District 9940 and over 540 Rotary Districts worldwide will be reaching out with a revitalised Rotary vision that brings more people together and creates lasting change around the world. Rotary aims to involve young leaders and professionals to increase our impact, expand our reach, enhance participant engagement and increase our ability to adapt.
At the heart of this is your Rotary Club connected to communities through projects. We have a wealth of tools, an abundance of connections and many inspirational examples to select from when deciding how best to focus our energies. We know we cannot do everything but equally we know we must choose and do the right things well. Our clubs must engage all members better, develop a participant-centred approach to delivering value and offer new opportunities for personal and professional development. We need to improve our ability to measure our impact. It sounds like a lot but much of it we are already doing well.
Our Rotary whanau can connect the world. We are strengthening the alignment of our six areas of focus along with our work through
and with the United Nations. District 9940 has networks in New Zealand, Australia and Chicago dedicated to supporting us. Presidents Elect are a vital part of the team that delivers support to clubs. Our clusters, guided by Assistant Governors, supported by Chairs of more than 35 Committees are there to support all Presidents Elect to be more effective in what they do as they become the new Presidents in July 2019.
(PE's in training 1 March 2019)
We have been challenged to be more strategic. However, although we have a vast menu of projects and programmes to choose from, we have only so much time and energy. As leaders we guide and support our clubs and help them forge wider connections with our communities. To be truly successful we must always be looking for new ways to build better community connections, help build a better future and to find more realistic ways to engage young professionals. Our challenge is to find the right menu of projects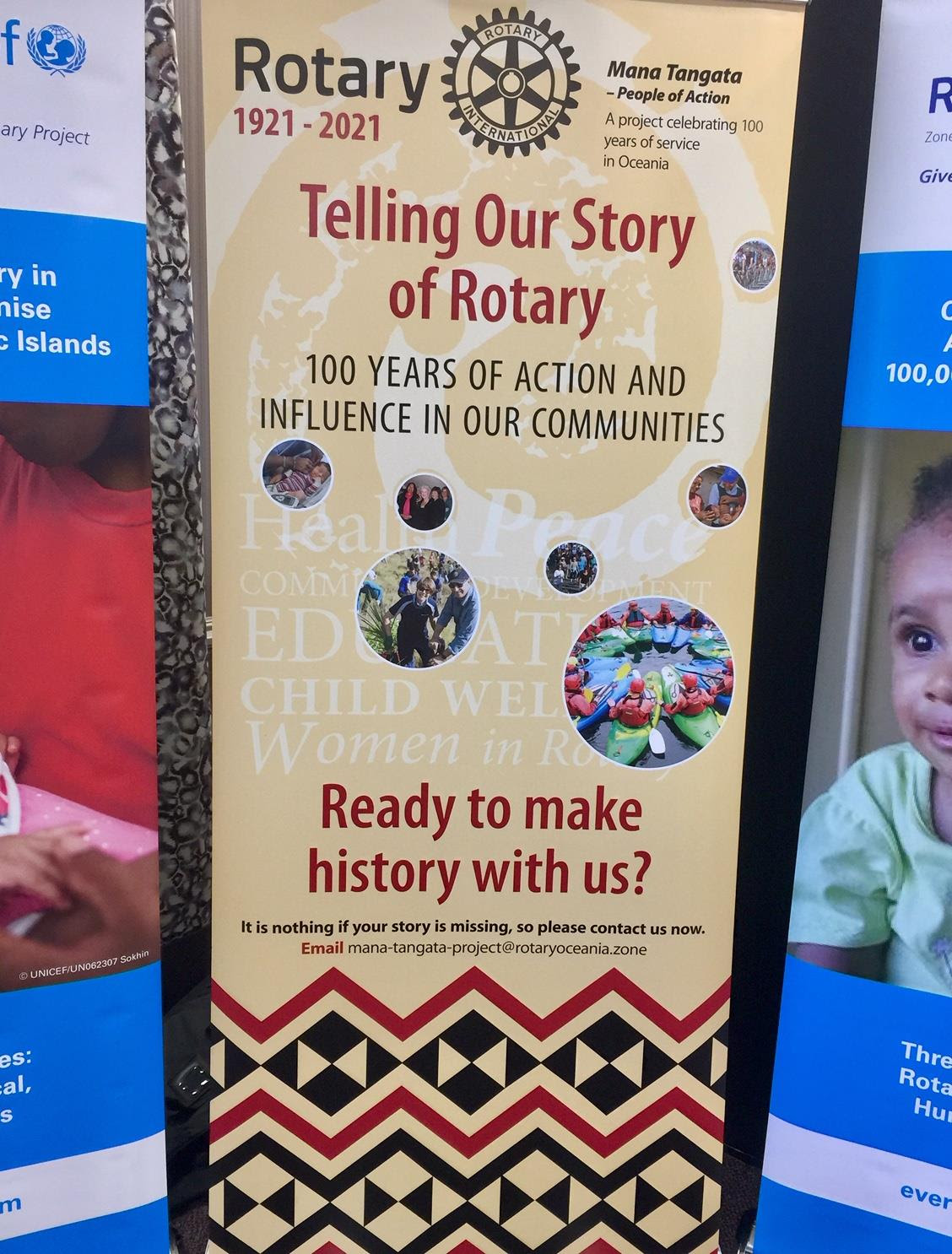 From now, for the next 18 months, Rotary District 9940, along with the five other Districts in New Zealand and the South Pacific, will be celebrating 100 years of Rotary in our part of the world. This milestone affords us the opportunity to reflect on our past and celebrate our achievements, showcase our local and international projects and plan for the future. In New Zealand all clubs whakapapa to just two clubs; the Wellington Rotary Club and the Auckland Rotary Club. These matua clubs are right behind the Mana Tangata - People of Action programme writing our centenary history, driving the development of an online Tiki that support the recording, preserving and distribution of our stories. The two matua clubs are also the champions for the Rotary Give Every Child a Future Project in the Pacific. To find out more about these two significant projects go
here
for our history and
here
for "Give Every child a future"
Presidents Elect, and all of us, can model in our words and behaviour the values of continuity and cooperation by linking the 2018-19 and 2019-20 Rotary themes: "Be the Inspiration" and "Rotary Connects the World". In the words of Mark Daniel Maloney, President, Rotary International 2019-2020 "… it will be our challenge to strengthen the many ways that Rotary Connects the World, building the connections that allow talented, thoughtful, and generous people to unite and take meaningful action through Rotary service."
Nga mihi
John H Mohi
Rotary District 9940,
District Governor 2019-20